Black Belt Community Foundation presents the inaugural Levitt AMP Selma Music Series in the city's Riverfront Amphitheater, which overlooks the Historic Edmund Pettus Bridge, a transformative site during the Civil Rights Movement.
Resting on the banks of the Alabama River, the first Levitt AMP Selma Music Series is transforming Riverfront Park and Amphitheater into a community destination filled with music, food, and art, while creating opportunities to support the local economy and fostering meaningful social connections. In this community of nearly 18,000, the Levitt AMP Selma Music Series cultivates culturally-inclusive arts opportunities and furthers efforts to bring people from all backgrounds together through live music.
Presented by the Black Belt Community Foundation, a nonprofit that forges a collective stream of giving to transform the region and connect those interested in making an impact with nonprofits that are making a difference, in partnership with the City of Selma and the Selma-Dallas County Chamber of Commerce.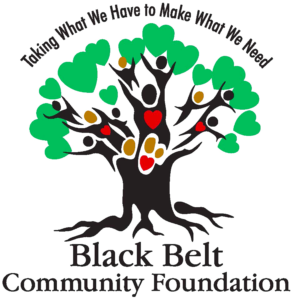 Location
Riverfront Amphitheater
Website
Season
May 27-September 30, 2023
Launching in
2023
Ms. Necie and Sounds
Songstress and melodious ensemble singing soulful blues and rhythm
Souled Out Groove
Multi-instrumentalist ensemble mixing sultry vocals and funk for a sophisticated sound
Ashley Sankey
Birmingham, AL native mixing thought provoking lyrics with sultry rhythms of neo soul, jazz, and R&B
Jonathan Avant
Singer-songwriter creating a melodious mix of neo soul and hip hop
Mark Taylor
Nashville rising star strumming dynamic country tunes with impactful lyrics
Jeremy Flyy and Flight Control
Selma native performing with a multitalented ensemble band
Courtney Crosson
Faith-based songstress creating awe-inspiring vocals intertwined with soulful lyrics
Jaye Bell and the Live Experience
Powerhouse ensemble pairing vibrant vocals with a charismatic performance
Mr. Smoke and Band
Southern soul singer pairing smooth, sultry vocals with catchy grooves
7th Wonder
Soul Train alums bringing danceable grooves and a charismatic performance